[size="4"]
Hidden In Plain Sight, Part Three



T
[/size]ODAY'S PROBLEM: You need to cache something outdoors. But not for some future, end-of-the-world, zombie-apocalypse scenario; just for a few hours, maybe a day at the most. We're not talking about digging a six-foot-deep hole and burying a nitrogen-purged PVC tube here. It's a situation I face every weekend when I go on my long trail runs. I want to leave some water, a couple of power bars, some sunscreen, a towel, a sweatshirt, and some other post-run gear at the trailhead. It all fits in a small backpack easily. But how to leave all this precious crap where other runners, hikers, mountain bikers, or couples looking for a quick
schtup
in the woods won't make off with it?
Maybe it's time for a photo. Here's my backpack. Can you find it?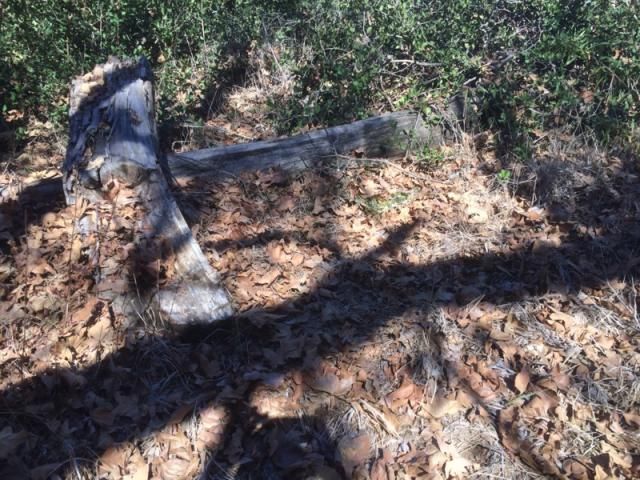 How about if I give you a visual hint?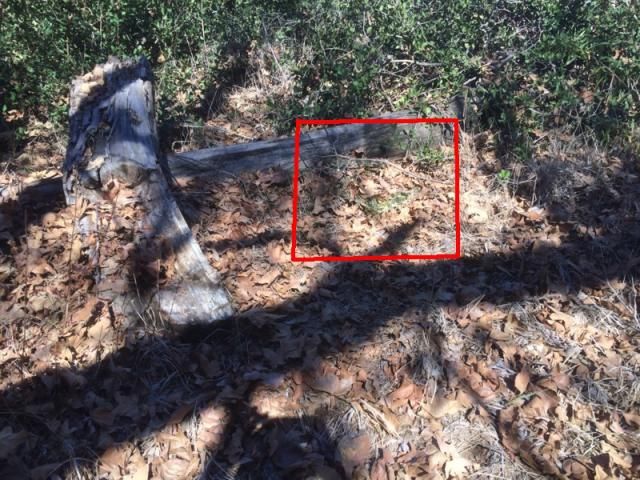 Enough fun and games. Here's what I do. You can do it too, and I think it's a versatile little piece of gear to add to your outdoor equipment.
Every young second lieutenant who's been through the Marine Corps Infantry Officer Course learns the principles of camouflage. More on these later:
[indent]
Position

Shine

Shadow

Color

Texture

Height

Tone

Location


[/indent]
I took a 24-by-24-inch piece of green nylon mesh fabric and added some 3-D camouflage netting to it. In addition, I tied a few pieces of burlap (hessian) strips to it, along with some synthetic grass fiber. Then I spray painted some black and tan blobs on it. Then I pack the little
chingas
into a stuff sack I got from an outdoor store, along with a square of plastic the same size. The stuff sack makes it easier to carry the netting inside the pack, and the plastic keeps the pack from getting wet if it's sitting on damp ground.
Now we need to find an appropriate spot to ditch our treasures. And here's where you start paying attention to the eight principles shown above, starting with the last. I jog a couple hundred feet from the trailhead figuring most Americans are so conditioned by fast-food drive-up windows that they wouldn't walk more than ten yards to pick up a hundred-dollar bill lying on the ground. (The same principle applies to stashing your car keys, etc.—get them some distance from your vehicle/front door, and so on.
Next, pay attention to your other principles. Look for a place in the shadows. Look for uneven terrain with varied textures and colors. I just plop the plastic sheet on the ground, set the sportsack on top, cover it with the camo scrim, and then—this is
VERY
important—
finish it off by adding some local vegetation/debris
. If there are no leaves around, throw some sticks on top. This last ten percent of added local material makes all the difference.
The sharp students in the class will note that I use a black drawstring sports bag, and will comment that life would be even easier if I used a camo backpack. Absolutely right. But the camouflage principle extends further. In many parts of the world, if you're running down the street all camo'ed out, the cops will haul your ass over and give you a free prostate exam. Even worse, nowadays there's probably some drone circling overhead, controlled by an 18-year-old basic airman sitting in a North Dakota basement, jacked up on Red Bull and Froot Loops, talking on his cell phone and depressed because his girlfriend just dumped him. Hey, that camo dude looks suspicious. Better light him up for the sake of national security!
But a jogger, wearing a ball cap and a tee shirt and a sport sack? You could be carrying Kim Kardashian's severed head and a loaded Uzi in that little bag and nobody will look at you twice. The Rat Bastard has plenty of camo, daypacks included. The camo net keeps my pack concealed at the trailhead; the sportsack construction keeps it "urban camo" when I'm jogging back to the Ratmobile or the Spider Hole or the nearest abandoned car or unlocked dumpster where I'll be spending the night.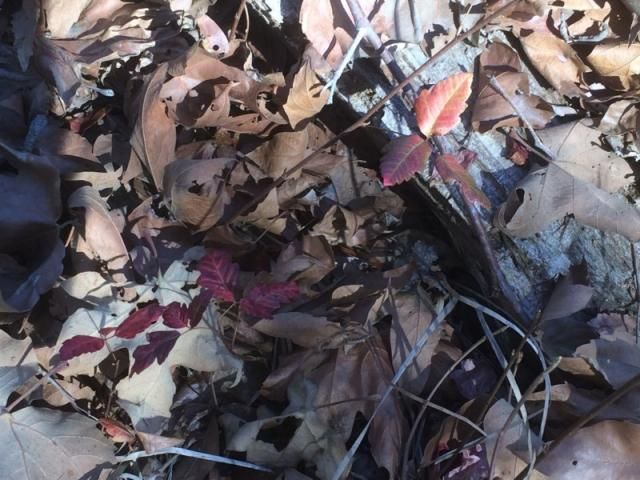 Oh, and that last shot? Poison Oak. Be careful where you hide your junk, cause if you're not you'll be scratchin' like a hound.
On that cheerful note . . . .
Happy Thanksgiving,
--ML
[size="1"]Grand Master King Dickhead Maximum Rat Bastard Slack-Jawed Leftist
White-Collar Godless Liberal California Sheeple Lumpenproletariat Jesuit Illuminati
Samizdat Intelligentsia Cultural Elite Long-Haired Gun-Hippie Desert Roach
Nine-Fingered Mouth-Breathing Mud-Running Motorcycle-Riding Alpha Über Geek
Yuppie Asshole Lazzaroni Neandertal Ragpicking Spaβbremse and Cross-Country Ski Jerk©®™
[/size]