In an effort to lift the flagging spirits of the forum, I submit this question:
During the inevitable zombie uprising, which weapon will be your pick?
I found this T-shirt design, and found it appropriate. IMHO, I think I'd go with the fireaxe, although I'd prefer a regular axe or long hawk. Multi-use, you can find 'em all over the place, no ammo, if the handle breaks off you can still use the handle as a club. I'd have the machete and 9mm as backups.
Opinions?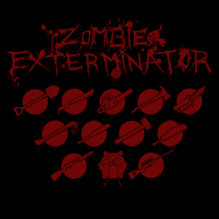 It's not what happens to you, but how you react to it that matters.
- Epictetus

Quando Omni Flunkus Moritati
- Red Green