Looked in the fridge tonight. Found some Ricotta Cheese needing to be used.
Here's everything you need. My measurements are either liberal or nonexistent. I pour until it feels right, but I bet my estimations are close...
-Pasta
-Ricotta Cheese -2 cups
-Mozzarella -2 cups
-Parmesan -1/4 cup
-Asiago or Romano -1/4 cup
-Spinach -1/2 can
-Pimentos -1/3 cup
-Crushed Red Pepper -1/2 t.
-Minced Garlic -1 t.
-Minced Onions -1 t.
-Basil -1/2 t.
-Cilantro -1/2 t.
-Salt -1/2 t. and a pinch
-Pepper -1/4 t.
-Olive Oil- -1 T.
-Parsley -garnish
-Beer
Boil the pasta, 1/2 t. salt, and olive oil for about 8-10 min.
Combine all other ingredients (except the beer.. keep drinking that...) and mix thoroughly. If it's too wet add more Mozzarella, too dry more Ricota... It should have a nice even texture.
Strain the pasta and allow to cool on aluminum foil lightly spritzed with oil. If they get too cool rinse again with hot tap water
Form combination of ingredients into.. uh..
tube shapes
and gently stuff noodles.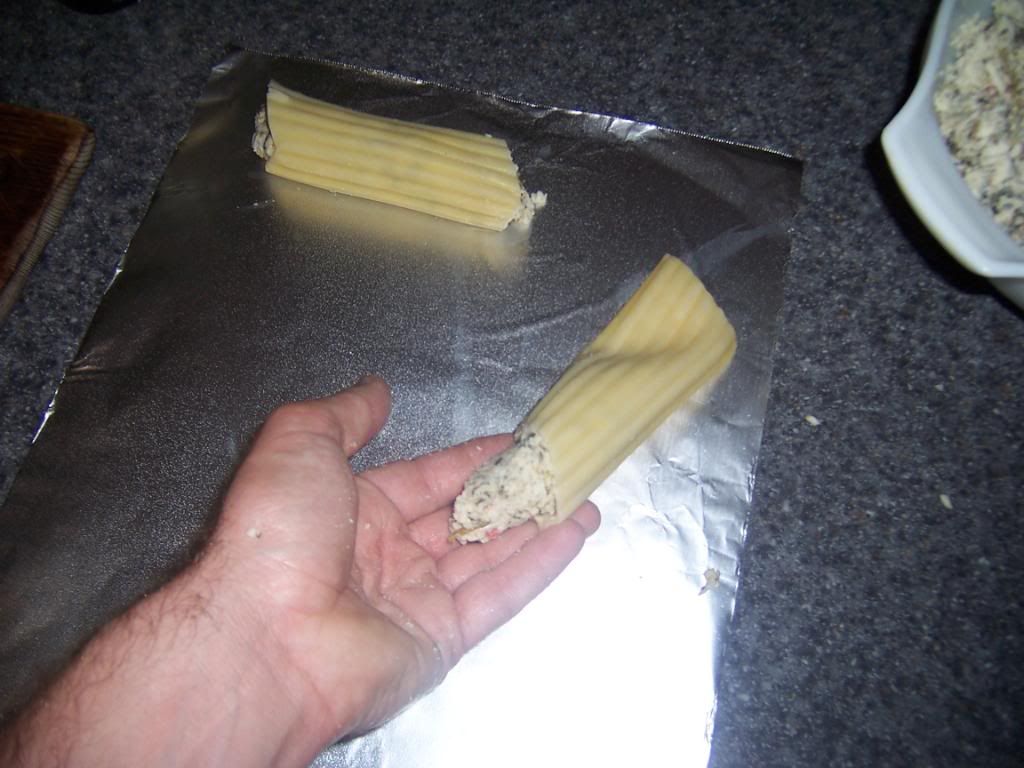 Line pan with sauce (I use sugar-free sauce so it doesn't burn to the bottom), place stuffed pasta, sprinkle more Mozzarella and garnish with parsley flakes.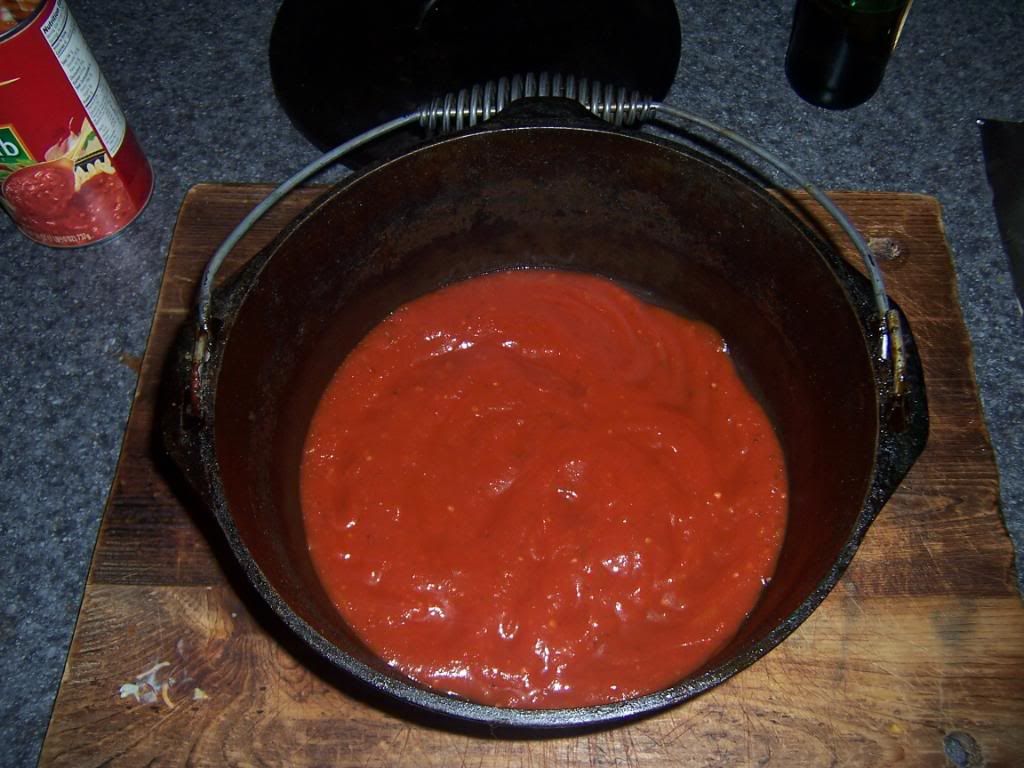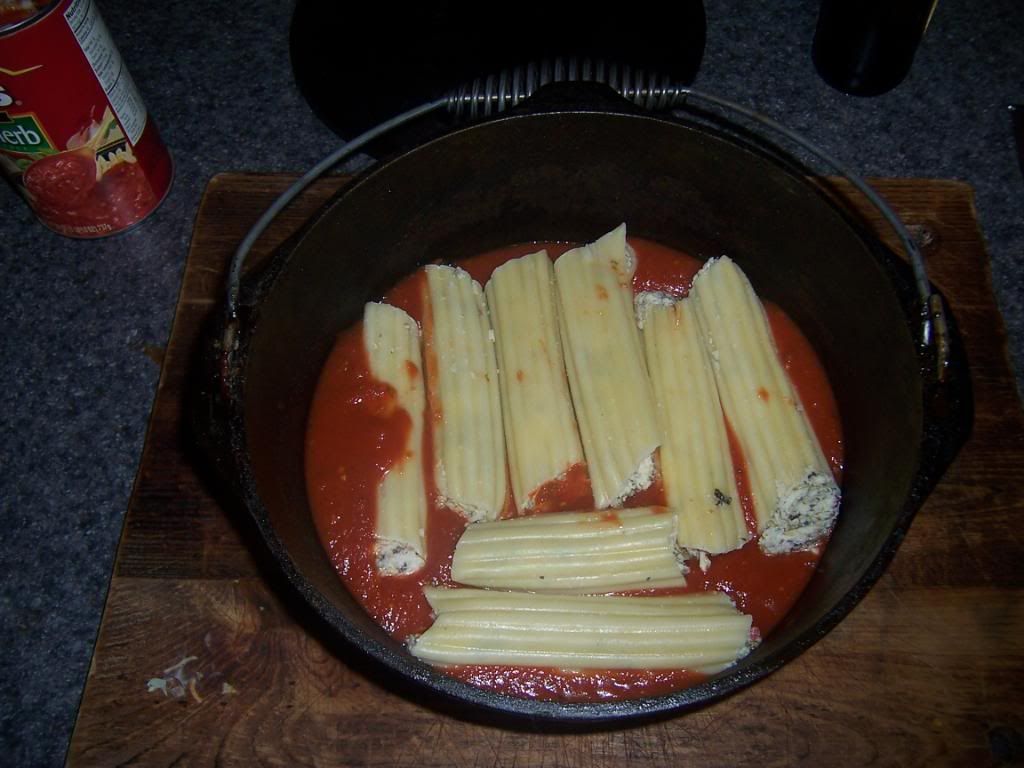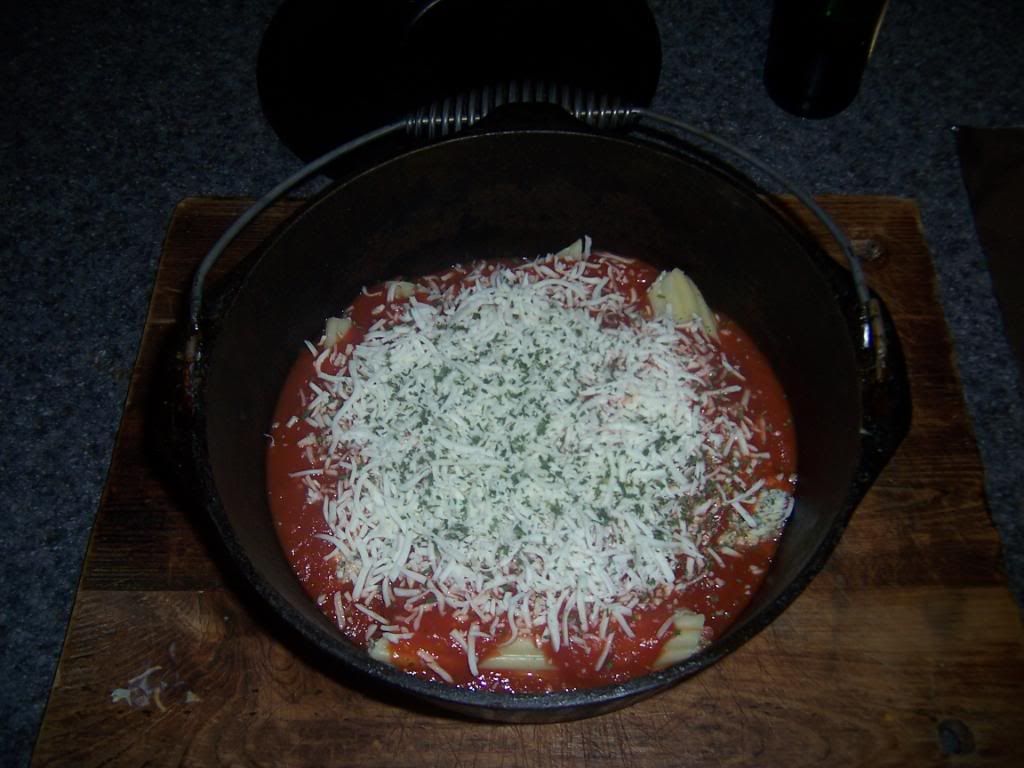 Bake with about 6-8 coals on bottom and 10-12 coals on top.
Enjoy.
PH
"I use a sledge hammer to scramble eggs."- perfect hick



"I'm an organ donor. When I die I'm donating my balls to science, then they can study what it is like to be a man."- perfect hick