I just took the inner cambium off a 6 foot Oak staff that I am working on. It is a sapling, and I have not cut through the outer ring under the bark. Before I varnish it...
There are bends in it, including some "switchbacks" right on big knots (there are a lot of knots!).
Does anyone straighten their staves? If so, how? I have done steam and heat straightening for arrows, but there are a few other problems here:
1. The pores are long and wide in the wood, and look like the outer ring might start to "split" if I get it wet.
2. I am afraid to get the wood wet for splitting in general.
3. I really don't want to compromise overall strength by bending it or heating it improperly.
One more thing...if you wanted an evenly weighted staff side-to-side would you cut through the rings on the thicker side or add weight to the lighter side (cudgel rings!)? Something tells me that cutting through rings on one part of the staff is a bad idea for strength (You wouldn't do it on a bow).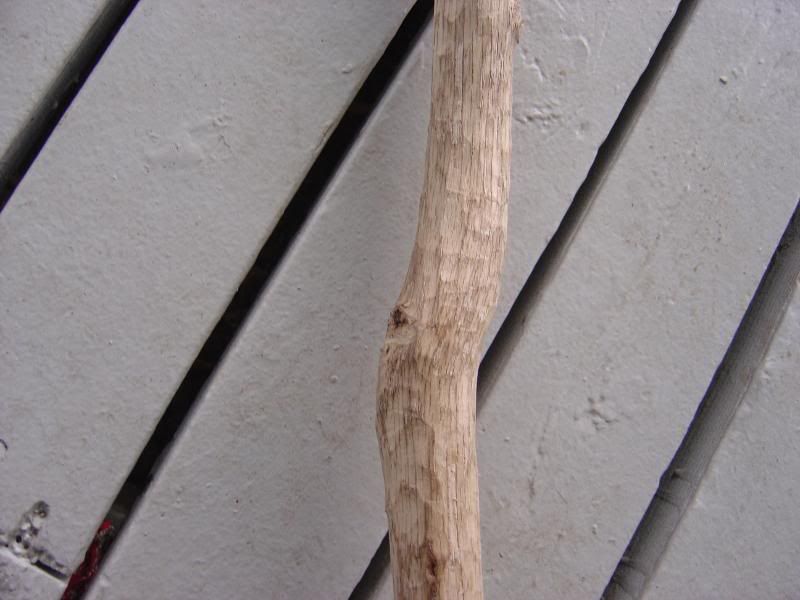 Thanks,
Mako
"The first law...should be nailed on every cot. The first law. This world's job is to take everything from you. Yours is not to let it."   -Woman and Scarecrow
If I never had to use my intellect again, I wouldn't mind.
A real survival board game!?
sixmilehomestead.com