i was given some lp gas but the catch was i could take the gas but couldn't take the tank. so i transfered to small cylinders. in order to transfer to small cylinders the big tank needs to have whats called a liquid retrieval line. this is a drop pipe that pulls the liquid propane off the bottom of the tank. lp gas under pressure will have liquid on the bottom and vapor on the top. in some countries lp gas is used for a refrigerant. the small cylinders have a 80 percent bleeder. the way this works is as the liquid flows into the small tank vapor spits out the bleeder screw, when liquids starts to spit out the bleeder then the tank is 80 percent full. the screw is tightened and all valves shutoff. the small tank can only be filled to 80 percent this is a safety concern. if the tank was overfilled, if warmed up like in the hot sun the gas would expand and blow out the relief valve. this is dangerous due to the flammability of the gas.
i thought i'd post this so after a SHTF end of the world type situation and ya come across some abandoned tanks or such there is a method out there that can be used to obtain and store lp gas.
please note lp gas is very DANGEROUS. the liquid and vapor can cause frostbite, blindness,death. lp gas is very flammable and explosive if mixed in the proper proportions with air. i nor the forum is suggesting that anybody try this i merely posted this for informational and amusement purposes only.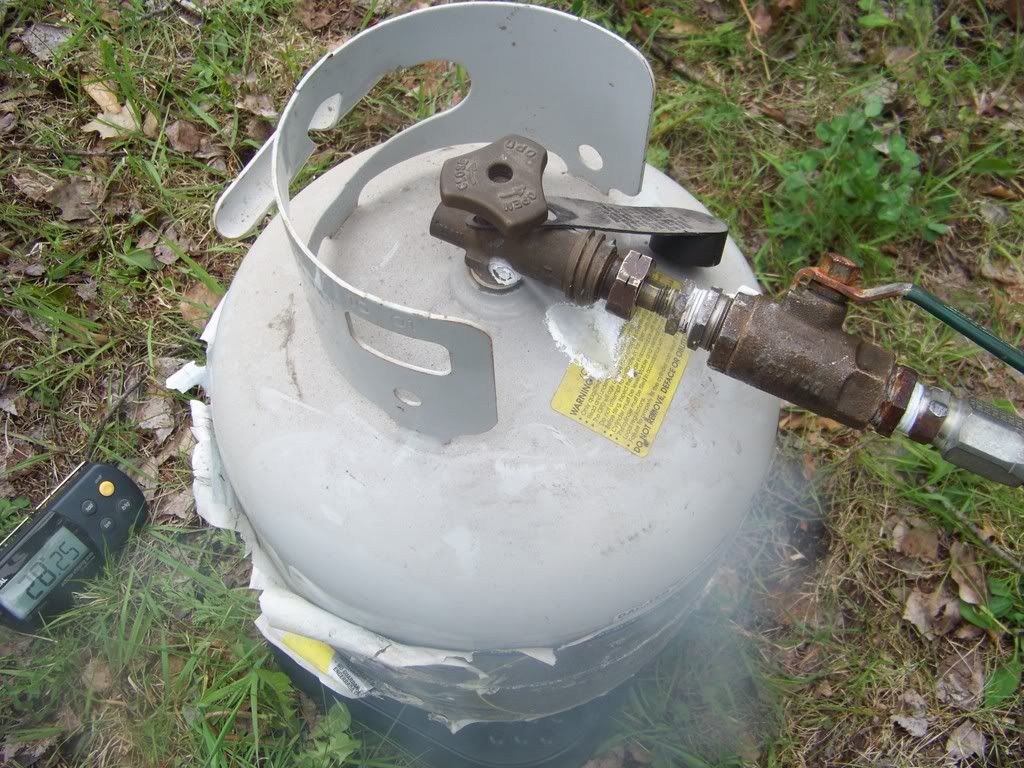 here is the bleeder screw in action during filling.
here is my hose hookup to the liquid retrieval line on the top of the tank.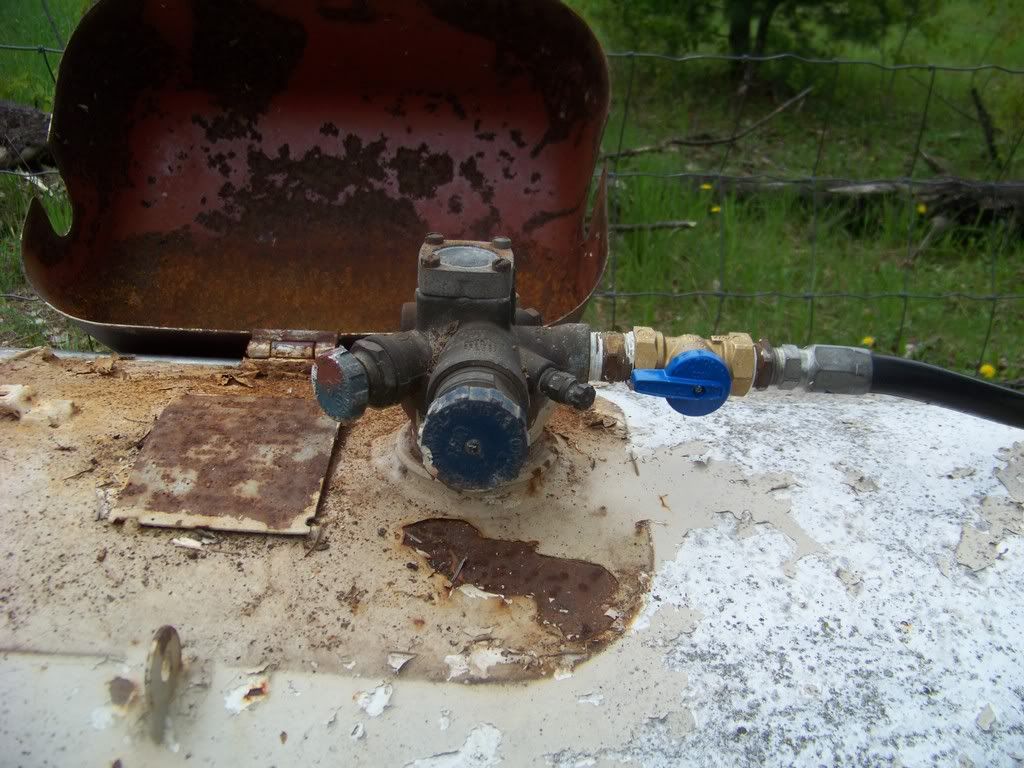 here is a valve that i installed to control the transfer. there is a moveable seat that the pipe nipple pushes open when tightened, this allows access to the liquid retrieval line.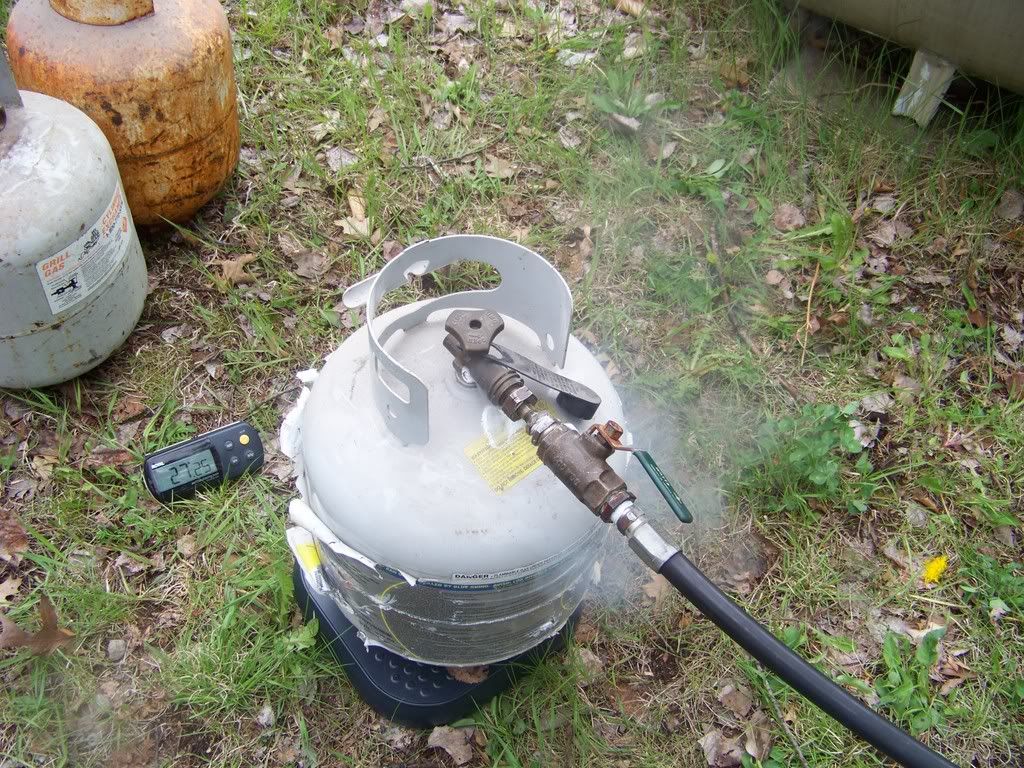 here is another shot of a tank being filled.