Decided to try out a plank cooking kit JoAnna & Lizzy got me for Father's Day. It is a cedar plank with a round hole in the center to hold a beer.
I soaked the plank in water for 2 hours, opened a beer and placed it in the hole in the center. Positioned a whole chicken over the can and seasoned with salt, pepper, and garlic.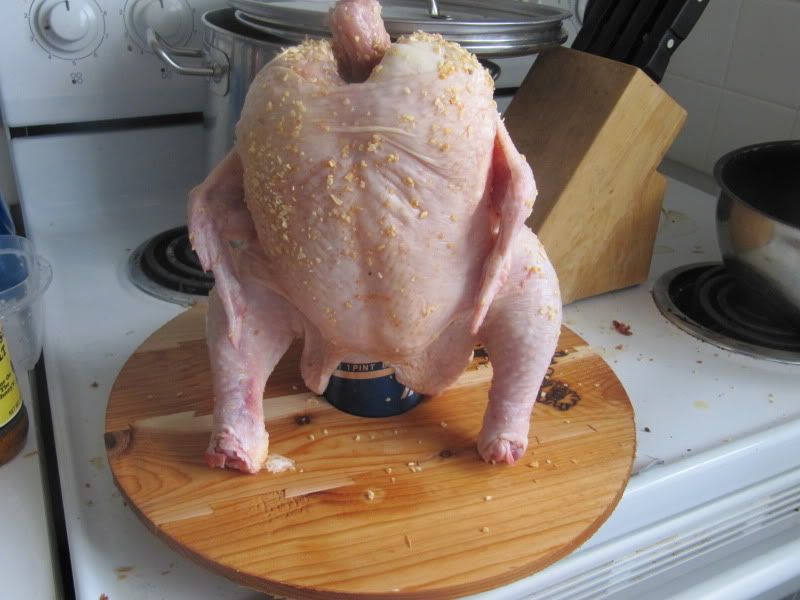 Placed on the grill with some smokin' chips and smoked for about 30 minutes.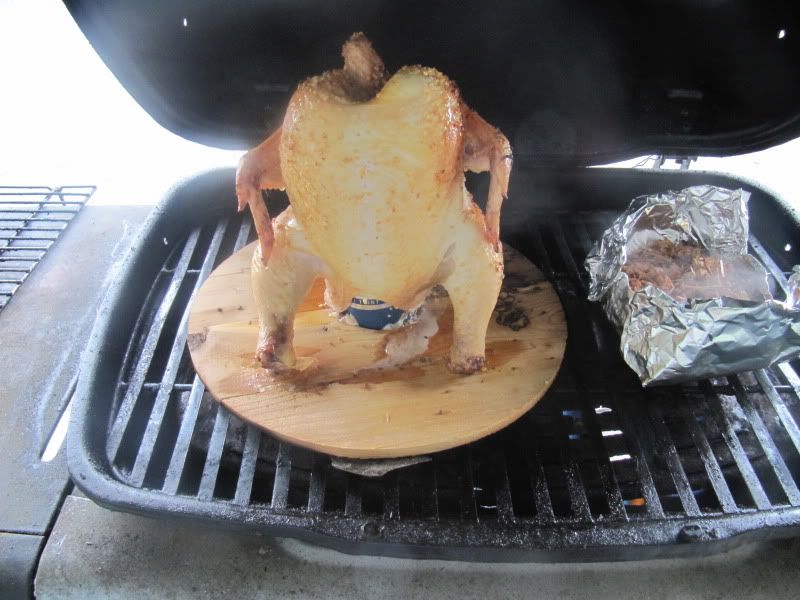 Moved to indirect heat and cooked for one (1) hour.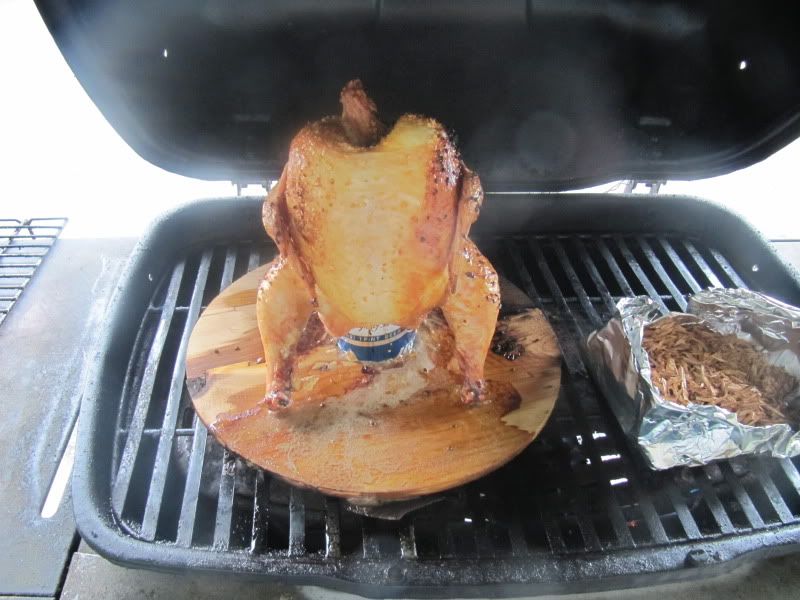 Chicken came out awesome!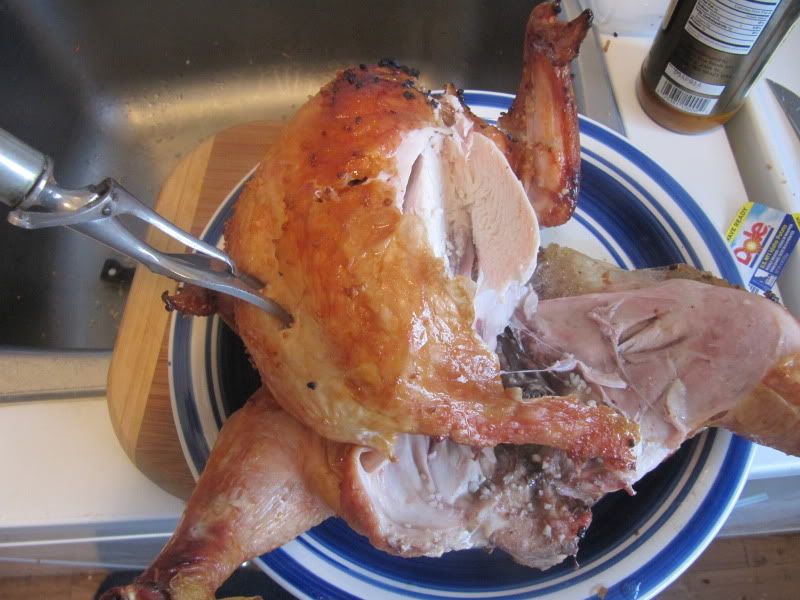 Served with some fine Idaho spuds and gravy.
Curtis
- Woodsmaster -



Guide my feet along the trail